A Hierarchical Approach for Automated ICD-10 Coding Using Phrase-level Attention
Clinical coding is the task of assigning a set of alphanumeric codes, referred to as ICD, to a medical event based on the context captured in a clinical narrative. The latest version of ICD, ICD-10, includes more than 70,000 codes.
This talk will discuss a novel approach for automatic ICD coding by reformulating the extreme multi-label problem into a simpler multi-class problem using a hierarchical solution. We made this approach viable through extensive data collection to acquire phrase-level human coder annotations to supervise our models on learning the specific relations between the input text and predicted ICD code set.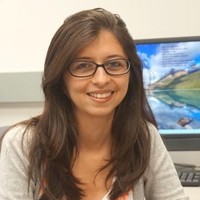 Senior Machine Learning Scientist at CodaMetrix
Cansu Sen is a Senior Machine Learning Scientist at CodaMetrix, where she develops NLP models for healthcare data. She holds a Ph.D. degree in Computer Science from WPI. She has authored many research articles published in top machine learning venues such as ACL, KDD, CIKM, and IEEE Big Data.
When
Sessions: April 5th – 6th 2022
Trainings: April 12th – 15th 2022
Contact