Advancing the Patient Experience with Human-Centered AI Design
Trust, empathy, and understanding – the building blocks of effective communication – have always been the key to a good doctor-patient relationship. We discuss how NLP has been able to help us understand this dynamic relationship and its behavioral outcomes in a traditional setting.
However, the way we communicate with each other has been changing for a long time. Increasingly we've had multi-channel digital relationships with friends and remote colleagues, and the COVID-19 pandemic has accelerated this trend.
We discuss the human-robot interaction concept of embodiment and our recent work using NLP in building an embodiment for the digital-social realm.
Finally, we discuss how this new paradigm might be applied to help care team members effectively connect with patients in a way that increases empathy and trust for increased access to care and potentially better outcomes.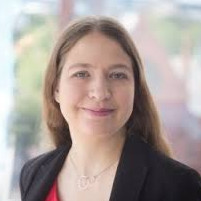 Founder and CEO at Luminoso Technologies
Dr. Catherine Havasi is an AI researcher and entrepreneur. Her work on common sense reasoning, transfer learning, and dialogue has resulted in several startup companies: Luminoso, Learning Unlimited, and most recently Dalang Health.
When she is not starting companies, she has held a variety of positions at the MIT Media Lab, previously directing the Digital Intuition group, serving as a research scientist in computational creativity, and teaching and mentoring in entrepreneurship.
She is probably best known for co-founding the early crowdsourcing project OMCS/ConceptNet project in the late 90s and serving as its co-lead for many years.