Automated Diagnosis & Prediction in Healthcare
"In the face of the Covid-19 outbreak, we have all woken up to the limitations of our analog health care system. It seems clear that we need an immediate digital revolution to face this crisis. In a very real sense, the spread of Covid-19 is a product of the digital and technological revolution that has transformed our world over the past century. Unlike the "Spanish flu" of 1918, which became an international epidemic over the course of a year, Covid-19 has spread to every inhabitable continent within weeks, outpacing our health system's ability to test, track, and contain people with suspected infection.
To continue functioning, private companies and institutions of higher education have made an abrupt transition to remote videoconferencing and other digital solutions, while the healthcare system is still managing this crisis largely through risky brick-and-mortar visits." (NEMJ)
In this talk, we present our ongoing work utilizing more than 60 billion historical medical visits to create an automated layer for digital healthcare.
We will discuss the NLP challenges with working with medical summaries in multiple languages, cultural differences, and the retrospective and prospective application of those systems for millions of people, the work with ministries of healthcare (US, India in Israel), and the insights discovered from applying those systems in practice.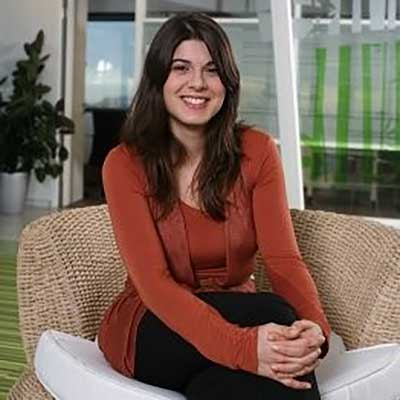 ChairWoman & CTO at Diagnostic Robotics
Dr. Kira Radinsky is the chairperson and CTO of Diagnostic Robotics, where the most advanced technologies in the field of artificial intelligence are harnessed to make healthcare better, cheaper, and more widely available. In the past, she co-founded SalesPredict, acquired by eBay in 2016, and served as eBay director of data science and IL chief scientist. One of the up-and-coming voices in the data science community, she is pioneering the field of medical data mining.
Dr. Radinsky gained international recognition for her work at Microsoft Research, where she developed predictive algorithms that recognized the early warning signs of globally impactful events, including political riots and disease epidemics. In 2013, she was named to the MIT Technology Review's 35 Young Innovators Under 35, in 2015 as Forbes 30 under 30 rising stars in enterprise technology, and in 2016 selected as "woman of the year" by Globes. She is a frequent presenter at global tech events, including TEDx, Wired, Strata Data Science, Techcrunch, and academic conferences, and she publishes in the Harvard Business Review.
Radinsky serves as a board member in Israel Securities Authority, Maccabi Research Institute, and technology board of HSBC bank. Dr. Radinsky also serves as visiting professor at the Technion, Israel's leading science and technology institute, where she focuses on the application of predictive data mining in medicine.