Automatic Extraction of Structured Information from Genomic Reports
In this talk, I will provide an overview of some use cases based on clinical reports that can utilize Natural Language Processing (NLP) techniques to extract information from unstructured data.
One such example is in the field of genomic testing, where NLP can be used to process clinical reports stored in PDF format and extract relevant information that can enable precision medicine, research, and clinical decision making.
The talk will cover the end-to-end pipeline developed for extracting information from genomic reports and provide a brief overview of the NLP techniques used in the process.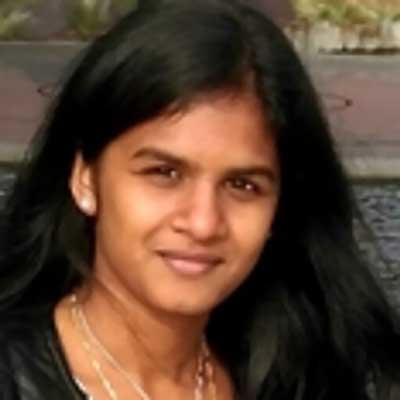 Senior Data Scientist at Great Ormond Street Hospital NHS Trust
Pavithra Rajendran is a Senior Data Scientist and NLP Technical Lead in the DRE team within GOSH and has around 7 years of academic and commercial experience as an NLP (Natural Language Processing) specialist.
Previously, worked at KPMG UK as an NLP data scientist and has experience using both traditional and deep learning-based NLP techniques for various client projects in both public and private sectors, from Proof-of-Concept to Production (Healthcare, Oil and Gas, Travel, Finance etc.) and, translating academic knowledge/research for commercial settings as well as latest commercial technologies by identifying the gaps and presenting with appropriate solutions for the business problems.
She holds a Masters in Advanced Computing (Machine Learning, Data Mining and High Performance Computing) and a PhD in Computer Science (Natural Language Processing).