Beyond Black-and-White Data – How Large Language Models are Unlocking the Full Spectrum of Nuances in Patient Care
Until recently, RWE has been used as a blunt instrument in healthcare research, very good at capturing black-and-white results like mortality rates, readmissions and prescription dispense rates. It has been least helpful at tracking the kinds of nuances hiding in the gray areas that ophthalmologists encounter every day, such as changes in vision or gradual loss of clarity in one eye.
Thanks to new advances in RWE analytics using AI-powered large language models and machine learning, it is now possible to capture qualitative nuances like this within quantitative databases.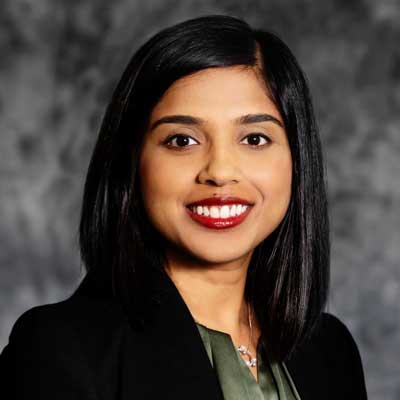 MD, MMCi, Medical Advisor at Verana Health
Durga Borkar, MD, MMCi, is a medical advisor at Verana Health. She also serves as an assistant professor of ophthalmology at Duke University School of Medicine and is a board-certified, fellowship-trained adult vitreoretinal surgeon at Duke University Eye Center, as well as a board-certified clinical informaticist.
In her role at Verana Health, Dr. Borkar advises on ophthalmology clinical strategy and leads real-world evidence-based (RWE) research studies utilizing curated real-world data from the American Academy of Ophthalmology IRIS® Registry (Intelligent Research in Sight) to better understand patient experiences and clinical outcomes