Deep Learning for Legal NLP
Recent advances in deep learning present awesome new opportunities to do sophisticated natural language processing on legal texts: the texts that underly our very way of life. Thomson Reuters is the leading provider of annotated legal information in the world.
In this talk, I'll outline some of the challenges and advancements that we have made in Thomson Reuters Labs applying new deep-learning-based technologies to court cases, civil complaints, and other legal documents for summarization, categorization, and information extraction purposes.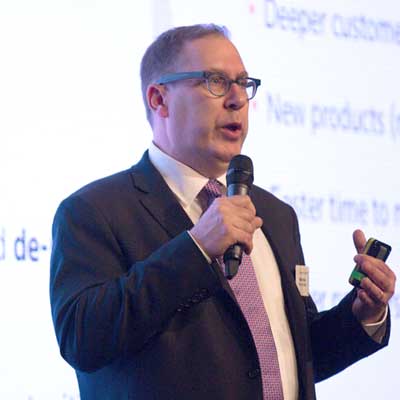 VP, Thomson Reuters Labs, Americas at Thomson Reuters
Dr. Brian Ulicny is VP, Thomson Reuters Labs – Americas and a founding member and head of the Thomson Reuters Lab in Boston, a data science team stood up in 2014. The Boston Lab is the first of five global Thomson Reuters Labs currently. The purpose of the Labs is to partner with customers, internal teams, and third parties, such as start-ups and academics, on new data-driven innovations utilizing Thomson Reuters' vast, curated data sets across many disciplines, especially legal, tax, and global trade, as well as Reuters News.
The team of scientists, data visualization experts and engineers utilize big data technologies, machine learning, and distributed ledger technologies. Ulicny earned a PhD at MIT's Linguistics and Philosophy Department and was previously Chief Scientist at VIStology, Inc, a pioneering semantic web startup. He is a frequent speaker at technical conferences.