Extracting what, when, why, and how from Radiology Reports in Real World Data acquisition projects
Pharma companies typically face issues with data that limit the quality of patient outcomes and profitability as a result of delayed clinical trials, limited channel access to quality data partners to deploy/validate innovative algorithms at scale or manage data from 3 rd parties to mitigate compliance risk.
The EDISON platform from GE Healthcare is a customizable and modular software platform that enables the deployment of HIPAA compliant healthcare solutions which can aggregate, correlate, analyze, process, display and share data from connected medical devices, sensors, and health information systems.
EDISON NLP is one such service that aims to deliver insights from unstructured clinical data to drive the development of pharma-oriented solutions. GE Healthcare and John Snow Labs collaborated to build an end-to-end solution to process radiology reports capable of extracting and linking all the concepts presented in the report. The concepts include Dates, Imaging Tests, Test Technique, Risk Factors, Body Parts, Measurements, and other general findings.
We then link them all together to identify the type and technique of the procedure, the body part where it was performed, when it was performed, and any conclusions as a result of the procedure. Also, since the reports contain tabular data, we built a system to extract tables from the unstructured text.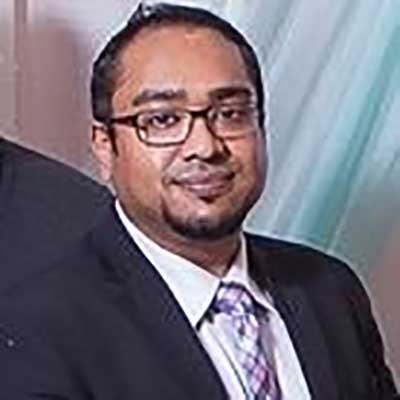 Senior Technical Product Manager at GE Healthcare
Rajesh Jacob is a Product Manager at GE Healthcare leading the NLP initiative as part of the EDISON Health Services platform. His other interests include leveraging technologies such as computer vision and voice-based assistants into routine workflows involving GE medical devices and software solutions that lead to better user experience and ultimately drive the best patient outcomes.
Prior to joining GE Healthcare, he was involved in managing the Population Health Management portfolio at Siemens Healthineers. He has an M.S in Biomedical Engineering from Drexel University, Philadelphia, and a B.E in Electronics and Communication from BIT, Mesra.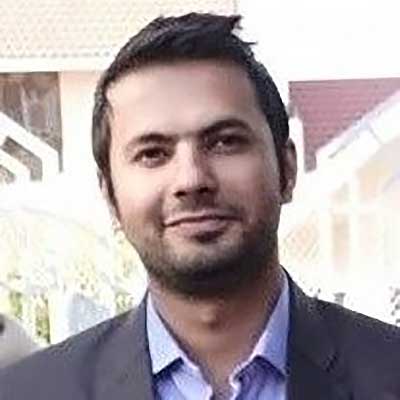 Data Scientist at John Snow Labs
Hasham Ul Haq is a Data Scientist at John Snow Labs, and an AI scholar and researcher at PI School of AI. During his carrier, he has worked on numerous projects across various sectors, including healthcare.
At John Snow Labs, his primary focus is to build scalable and pragmatic systems for NLP, that are both, production-ready, and give SOTA performance. In particular, he has been working on Natural Language Inference, disambiguation, Named Entity Recognition, and a lot more! Hasham also has an active research profile with a publication in NeurIPS and multiple scholarship grants and affiliations.
Prior to John Snow Labs, he was leading search engine and knowledge base development at one of Europe's largest telecom providers. He has also been mentoring startups in computer vision by providing training and designing ML architectures.