From Text to Insights: Empowering NLP Models for Document QA with Generative AI
Recent advances in generative Artificial Intelligence (AI) have broken barriers in various fields such as computer vision and natural language processing (NLP).
One well-known application of generative AI is in conversational interfaces, like ChatGPT, which enables the resolution of multiple classical NLP tasks.
One such task is Question Answering, which involves automatically generating concise and accurate responses to questions posed in human language. It aims to provide specific answers by extracting relevant information from a given document or knowledge base.
In this talk, Carlos Rodríguez will present how the latest generative AI-based NLP models can be used for natural language queries in documents. During the talk, practical examples will be provided to illustrate the potential of these models, and the latest trends in this field will be discussed.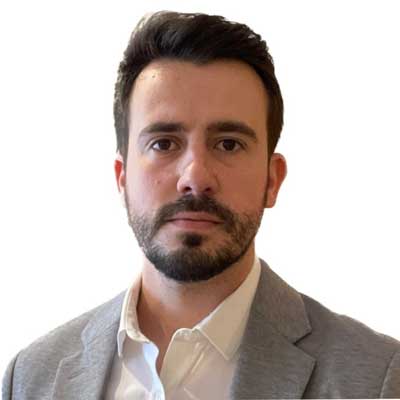 Lead NLP Engineer at Fujitsu
Carlos Rodríguez Abellán, Lead NLP Engineer at Fujitsu's global Data Intelligence CoE. He spearheads NLP initiatives by designing and implementing solutions to aid in the digital transformation of customers across various industries. He holds a BSc in Telecommunications Engineering and an MSc in Signal Processing and Machine Learning (both from Universidad Politécnica de Madrid). He also serves as an adjunct professor in postgraduate programs at several universities, imparting expertise in Deep Learning and NLP. Previously worked at companies such as Telefónica, EY, Vodafone, and British Telecom.