How Standards for NLP Output can Revolutionize Healthcare
This talk will discuss a proposed standard for how probabilistic concepts like NLP can be represented in Fast Healthcare Interoperability Resources (FHIR). This proposed extension to the FHIR standard both represents the outputs in a standard format and enables responsible mapping of these probabilistic results to existing FHIR clinical resources, thereby unlocking the potential for those results to be leveraged by multiple downstream systems to solve clinical problems of today and in the future. Further, talk will show how results from JSL SparkNLP for Healthcare can be easily represented in the standard.
This talk will cover:
* A brief history of medical standards
* Why a standard for NLP is needed
* What would the standard look like
* How output from SparkNLP for Healthcare can be represented in the standard
* How would it responsibly map to existing FHIR
* What could it unlock for the future of healthcare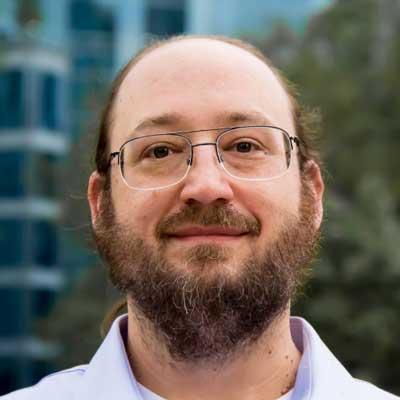 Chief Architect at Diameter Health
Sam Schifman is the Chief Architect at Diameter Health. He has been working a software developer and architect for over 25 years, in a number of different industries. These include Finance, HR, Education, back to Finance, and some years doing No-code Development Platforms. During that time, he has worked at companies like ADP, Pearson, Sungard, and some less recognizable names.
Two and a half years ago he joined Diameter Health. At Diameter Health he is helping design next generation architecture, raise awareness about the product capabilities, support sales, and engaging in research into future initiatives. In this last role he has developed a special interest in NLP and healthcare. He is currently advancing standards for AI / NLP outputs as well as investigating how Diameter Health and NLP can complement each other. In this research he has been leveraging JSL SparkNLP for Healthcare frequently.