How to build a foundation of AI-based healthcare systems through language models?
Language models with transformer such as BERT and GPT-3 have been successfully outperforming on a variety of Natural Language Processing (NLP) tasks, such as information extraction, text classification, sentence similarity, text generation, text summarization, and question answering.
In this talk, I will review the state-of-the-art open-source tools based on pre-trained language models that can be utilized to build a foundation of an AI-based healthcare system. The tools can be used in medical practice management (MPM) or electronic health records (EHR) management software.
I will review the architecture of each tool, usage, capabilities, and limitations. I will also show case usage and limitation of each tool through a set of demos.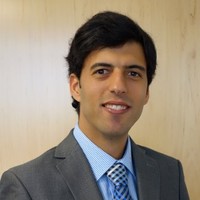 Member of Research Staff at Fujitsu Research of America
Dr. Mehdi Bahrami is a Member of Research Staff at Fujitsu Research America, Sunnyvale, California. Mehdi has more than 15 years of software industry experiences and more than 5 years academic experiences in the field of computer science. He is an editor, reviewer for several international computer science journals. He also served as a technical program committee member for several international ACM/IEEE computer science conferences. He is served as a featured speaker in several international conferences.
He has extensive experience with software engineering and developing distributed software applications in diverse platforms. He has been elected as an IEEE Senior member since 2013 (only less than 8% of all members have been elected). He is a recipient of the Best Demo Award at 2016 ACM ICN. He is an author/inventor of more than 21 granted U.S. patents and 20+ patent pending applications.

More details can be found at: https://cloudlab.ucmerced.edu/~mehdi-bahrami
When
Sessions: April 5th – 6th 2022
Trainings: April 12th – 15th 2022
Contact