NLP for parsing of medical reports
Clinical medical reports are usually written in free-form text rather than in a structured format.
In this talk, I will explain why these reports are useful and how a rule based natural language processing (NLP) algorithm is developed on these reports which actually outperformed machine learning-based methods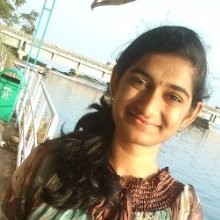 Swetha Tanamala is an IIT Madras grad and working as AI Scientist in Qure.ai with a mission to make healthcare more affordable and accessible through the power of Artificial Intelligence.
Qure.AI was just ranked by Forbes as one of the top 15 companies that are saving the world from COVID-19. Swetha has been widely involved in mentoring and teaching data science students.
She also has 10+ publications in multiple journals worldwide.