NLP techniques & applications for supporting Human Learning
Understanding and improving human learning is essential to each of us. Emerging NLP techniques can help learners learn more efficiently and learning designers design more effectively.
For learners, NLP applications can help understand the current knowledge state of learning, bridge the knowledge gap, and offer feedback and nudging in learning. For designers, NLP applications can assist in discovering cognitive models of learning, recommending relevant and useful content, summarizing technical/conceptual knowledge, personalizing the learning experience for better efficacy.
Ultimately, NLP research in human learning/AI Education can advance learning pedagogies and practices, as well as augment learning science. Scientific publications and applications in human learning in workforce upskilling would be introduced. It will cover the SOTA NLP techniques (transformers) as well as well adopted techniques (graph-based and statistics based) for various applications, including auto-scoring, feedback generation, question generation, text summarization, content recommendation, cognitive model interpretation, conversational learning with voice assistant, and social learning applications.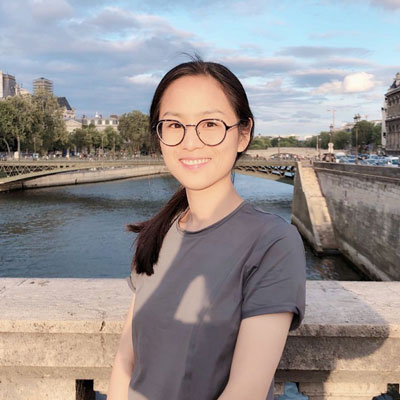 Senior Machine Learning Scientist/Scientist Lead at Amazon
Jinjin Zhao is a Senior Machine Learning Scientist/Scientist Lead at Amazon with 9 years of research and application experience in ML/DS/mathematical optimization. Her research interest lies in a few areas, including Supply Chain, Retail, Advertising, Recommender system, Voice Assistant, and AI Education.
She's been devoted to AI Education for 3 years during which she published 13 scientific research papers across ACM Learning@Scale, AAAI, IEEE, Education Data Mining, ICLR conferences. She is also enthusiastic about developing, coaching, and collaborating with other scientists.