Opportunities and challenges of applying advances in NLP to healthcare
Application of natural language processing methodologies for domain specific languages, such as biomedical text, is often a challenge.
However, a more challenging aspect of processing data in these domains is that they do not sample all of the available knowledge space.
In this talk, I will summarize our recent work that aims to address the "needle in a haystack" problem. I will also briefly describe how our collaborative NLP platform not only powers use case delivery but also drives our research interests forward.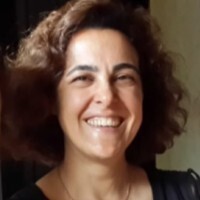 Head of Data Science at Roche
Elif is the Head of Data Science in the Data and Analytics Chapter within Pharma International Informatics at Roche.
Elif has a BS and MS in Chemical Engineering from Bogazici University followed by a PhD from Purdue University. Prior to joining Roche, she was a faculty member for over 10 years at Bogazici University.
When
Sessions: April 5th – 6th 2022
Trainings: April 12th – 15th 2022
Contact