Sentiment Analysis of Insurance Claims Using Spark NLP
Insurance claims have thousands of communications channels- text messages, calls, emails etc. and this information is stored as unstructured data in most of the systems. With help of sentiment analysis, companies can track the performance of their brand, products and services. By identifying unhappy customers, we can generate customized follow ups or focus on one particular segment etc. There are undoubtfully several use cases of sentiment analysis. We have used spark NLP and BERT to generate such solutions for our company and would like to present the challenges and accomplishments with audiences.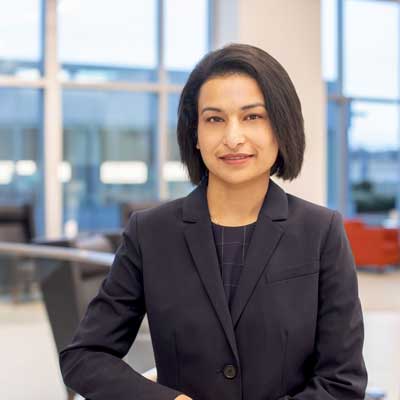 Data Science Manager at Gallagher
Lovedeep Saini, Ph.D., has over 15+ years of experience in data science and analytics. She is passionate about machine learning and AI-driven innovations that help businesses to grow and improve their outcomes. She leads leveraging large datasets to develop predictive models and other insights to solve challenging, high profile business problems.
Lovedeep has been with Gallagher since July 2018 and holds a PhD in experimental high energy physics. Prior to joining Gallagher, she was a particle physicist in academia, where she co-discovered Higgs boson and measured properties of several other exotic physics phenomena like extra dimensions and dark-matter; using statistical and machine learning techniques. Having been trained at Large Hadron Collider, arguably the biggest scientific experiment of human history – she brings to the table a taste for problem solving, natural curiosity and excellent background in computer programming, statistics, probability and research management.
Outside work, she is a marathon runner and enjoys spending time reading and hiking with audiobooks and podcasts.