Supporting Mental Healthcare Delivery Using NLP
Today, mental healthcare services are available on-demand, 24×7, anywhere. At the same time, delivery of these services is severely supply constrained.
Machine Learning provides an opportunity to support, improve and scale the delivery of mental healthcare to a large number of people and address the supply-demand imbalance, while improving quality.
Our team at Headspace Health has been applying modern NLP techniques to augment the abilities of, and become a core component of our care providers' workflows. We solve a breadth of problems spanning classification, retrieval, generation and unsupervised models.
In this talk, we will share an overview of some of the ways in which we are using NLP at various stages of our coaches' interactions with members. These include identifying indicators of risk, recommending optimal level of care, increasing speed of repeating conversations, summarizing sessions into daily notes, and recommending self-care content from our content library.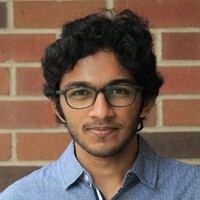 Lead Machine Learning Engineer at Headspace Health
Setu is a Lead Machine Learning Engineer at Headspace Health, where he works on supporting healthcare with NLP.
He has built various ML Products ranging from heuristics-based methods to deep learning based models. He also designs end-to-end systems for serving and monitoring ML models.
Setu has been applying NLP to various healthcare problems for over 5 years, working with various types of unstructured data sources with unsupervised, supervised and self-supervised methods.
Outside work, he enjoys spending time hiking and biking.
When
Sessions: April 5th – 6th 2022
Trainings: April 12th – 15th 2022
Contact