Automating Legal Document Extraction and Review
Over the last several years, the legal and regulatory environment has become that much more complex, while businesses are transforming at rapid speeds. That means that law departments are under more pressure than ever to manage rising compliance and general business risks, protect and secure data and information, unlock new value for clients and businesses, and keep costs under control with the same or fewer resources. NLP for Legal enables the extraction of information from unstructured legal text, allowing legal teams to annotate documents and create machine learning models to automate data extraction from content across legal domains. This automation through NLP and ML in turn allows legal teams to turn attention to higher value activities.
Join this session to understand the complexities in the legal domain and how NLP and ML are helping automate legal workflows such as document extraction and review.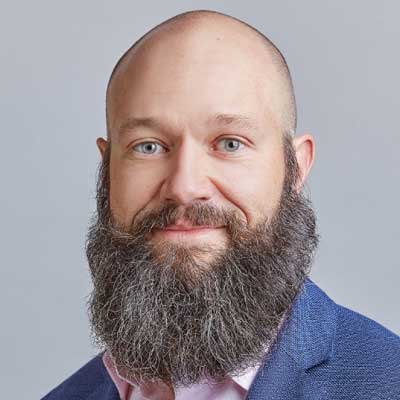 Products & Technology Principal, Legal Business Solutions at PwC
Jacob is a Principal in PwC's Products & Technology organization currently focused on the use of emerging technologies to transform the legal industry via PwC's Legal Business Solutions. Jacob has 17+ years of experience in software engineering, data engineering, data science, data analytics, and product management helping clients, across industries, solve problems through the use of technology. Jacob's main passion is NLP and ML for which he is completing his Masters of Data Science at UC Berkeley and just recently achieved a patent for "Continuous Machine Learning Method and System for Information Extraction" which will be highlighted as part of his presentation at the NLP Summit in terms of how NLP and Machine Learning can be applied in the Legal domain.