Radiology Report Summarization
Impressions in a radiology report is a summary that represents the radiologist's reasoning and conclusion on an imaging study, and it also aids the referring physician in confirming or excluding certain diagnoses.
A cascade of tasks is required to automatically generate abstract impressions of the typical information-rich radiology report.
To explore the cascade structure and explainability of radiology report summarization, we utilize the two-step approach (extractive summarization followed by abstractive summarization) with an additional breakdown of the extractive part into independent tasks such as extraction of salient sentences and keywords.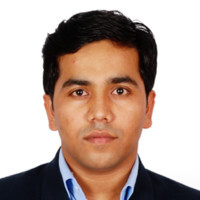 Senior Research Scientist at Siemens Healthineers
Senior Research Scientist, Siemens Healthineers, Princeton.
When
Sessions: April 5th – 6th 2022
Trainings: April 12th – 15th 2022
Contact